Built for speed
so you grow faster
It's a fast-paced world out there. Leaders like you need business solutions that empower you to outrun the competition. We built Cheetah trust accounting and wealth management software with a promise to never let you fall behind in technology.
With Cheetah, you'll be able to spend more time in front of clients and prospects and less time behind a computer.
That's why growing institutions use Cheetah.
Efficiency. Profitability. Growth.
With Cheetah, we don't have to sink a bunch of costs into hardware and dedicated servers that immediately depreciate. We can instead invest that money into retaining and attracting the right personnel, which is what has allowed us to become profitable in just two years.
When we were converting to Cheetah, we were also at a point where we were considering whether we needed an other operations person. But Cheetah was so efficient, we ended up not needing to hire for that position. It saves a lot of time because there is so much automation in the system.
Cheetah innovates like no other company in the trust and wealth management industry. Our platform is modern, cloud-based, and capable of accommodating the next generation of investors and their on-demand, self-service lifestyle. We are the preferred provider for firms that think differently and value innovation.
A business partnership bigger than software
Let us handle your day-to-day operations, so you can focus on what matters most.
Business Process Outsourcing
Mitigate the risk of employee loss, reduce operation costs, and increase profits when you partner with Business Process Outsourcing to perform daily business operations. With our Business Process Outsourcing team, you can:
Keep your staff free and flexible to focus on your customers and grow your business.
Invest in your business by limiting your operational costs, increasing efficiencies, and managing staff with a scalable model.
Automate manual processes and reduce opportunities for error.
Meet regulatory expectations by having multiple layers of backup and support.
Mitigate risks or losses associated with employee management and turnover.
Make better decisions
Contact us to request a consultation and demonstration.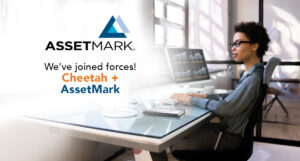 News
Together, AssetMark and Cheetah are creating a first-of-its-kind, seamless wealth management solution to address the expanding intersection of trust services and investment services with a digital ecosystem that sets both institutional wealth managers and registered investment advisors up for success.
Read More »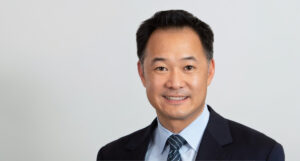 Leadership
Christian Chan is the Chief Investment Officer for AssetMark, a turnkey asset management platform, and will be speaking at the Hunt, Cheetah's annual user conference, Nov. 14-17, in Greenville, South Carolina. His presentation, "Growth, Stimulus, and Uncertainty," is at 11 a.m. on Wednesday, Nov. 15.
Read More »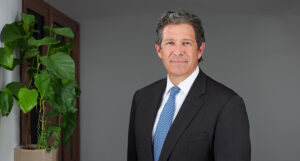 Wealth Management
Kevin Bannerton of R&T Deposit Solutions will explain how you can safeguard large sums of client cash with FDIC insurance, even if those sums exceed the FDIC limit of $250,000. Bannerton will deliver "Benefits of Insured Deposit Programs During a Banking Crisis" at the Hunt, Cheetah's annual user conference, Nov. 14-17, in Greenville, South Carolina.
Read More »
Make better decisions
Contact us to request a consultation and demonstration.